Here are the rates for Oakwood Bank: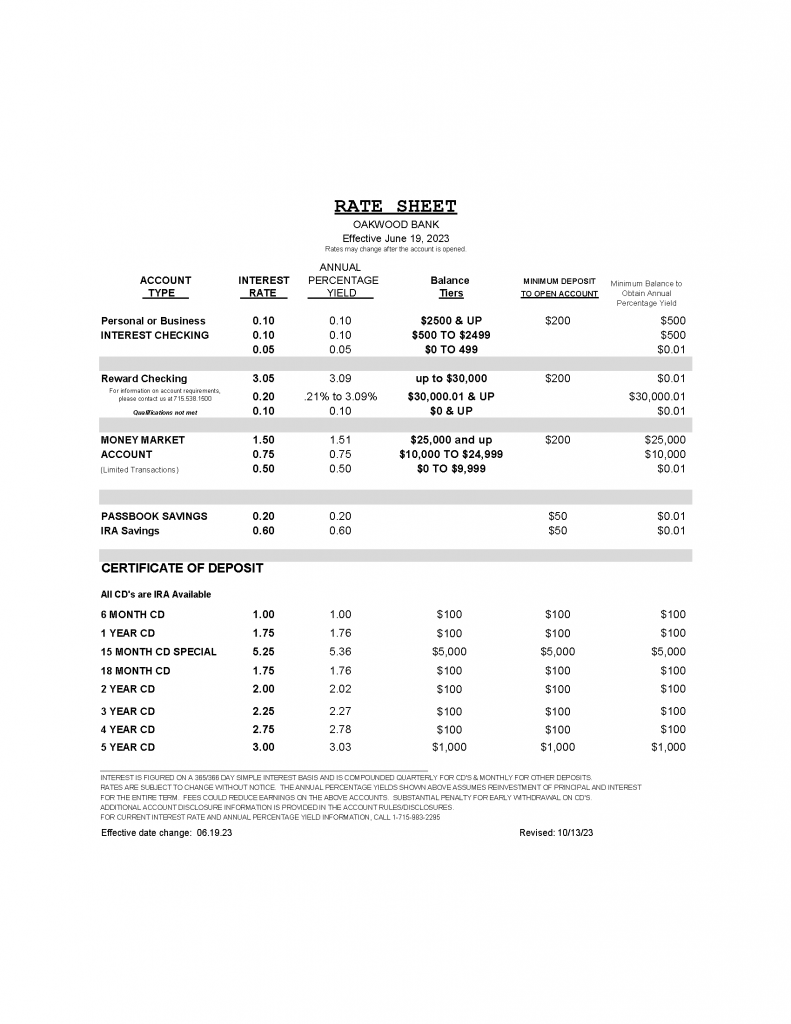 All CD's are IRA Available
---
INTEREST IS FIGURED ON A 365/366 DAY SIMPLE INTEREST BASIS AND IS COMPOUNDED QUARTERLY FOR CD'S & MONTHLY FOR OTHER DEPOSITS.RATES ARE SUBJECT TO CHANGE WITHOUT NOTICE. THE ANNUAL PERCENTAGE YIELDS SHOWN ABOVE ASSUMES REINVESTMENT OF PRINCIPAL AND INTEREST FOR THE ENTIRE TERM. FEES COULD REDUCE EARNINGS ON THE ABOVE ACCOUNTS. SUBSTANTIAL PENALTY FOR EARLY WITHDRAWAL ON CD'S. ADDITIONAL ACCOUNT DISCLOSURE INFORMATION IS PROVIDED IN THE ACCOUNT RULES/DISCLOSURES. FOR CURRENT INTEREST RATE AND ANNUAL PERCENTAGE YIELD INFORMATION, CALL 1-715-983-2295.